A blog with pictures and memories from life in Lisbon. Um blogue de recordações de Milan Perveze...
Friday, May 13, 2005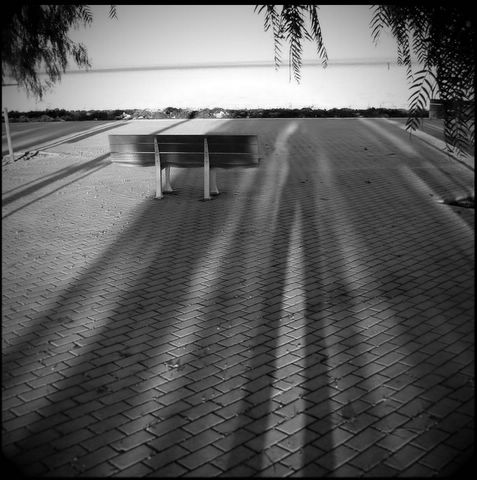 Hello guys, I haven't (photo)blogged as much as I wanted these days, due to the lack of time. I'm glad to know you're out there taking more pictures of life around you. I just found out about pinhole cameras and I suppose I won't get any rest until I get one (although I have forgotten completely how to use film...). Anyway, just posting some more pictures where I've tried to simulate that effect.
Posted by

Milan
at 2:01 PM
9 comments:


Monday, May 09, 2005
Just trying to take pictures at night again... Quite a long way to go yet, until anything watchable is ready...
Posted by

Milan
at 3:51 AM
5 comments:


I've used my ultra zoom camera to get this picture, from my parents home, near Alvalade. This apartment block was posh and fancy in the 1950's, and seriously needs some restoration. But I wonder if it's still possible, as the owners have completely changed the architecture in some balconies, covering some of them with bricks and doing very little to disguise them from the outside...
Posted by

Milan
at 3:47 AM
2 comments:


Wouldn't it be nice to have an apartment in this building? Unlike in Madrid, such doors in the balconies are quite uncommon in Lisbon - as are buildings with such architecture. This one is in Campo Grande, just in front of the park and the main avenue.
Posted by

Milan
at 3:37 AM
2 comments:


My links

Archive
About Me